Abundant Spiritual Growth
Far from home? Originally from another city or state? Missing your family? Great News!!! So many of us here have come from so many other places BUT each of us found One Big Happy Family at Eternity!!! From church picnics to amazing fellowship!!! Until you get home or family gets here... You're always home at Eternity and we can't wait to see ya!!
If you didn't quite catch all the announcements during service or maybe you just want a little more details, click on the link below to stay up to date with Eternity calendar, events, News and more!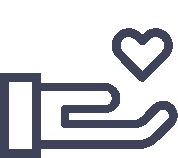 "Whoever is generous to the poor lends to the lord, and he will repay him for his deed."